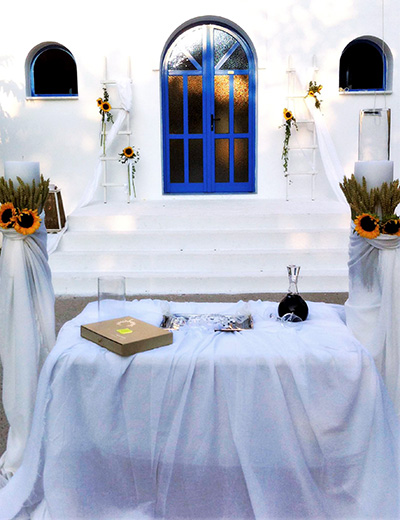 Wedding
Our experience in wedding decoration has began many decades ago and it is continuesly evolving.
With personalized dates in our store or on the Internet, we suggest the latest trends in decoration, in wedding party, in floristry and generally in wedding planning. Our goal, with your cooperation, is to implement everything you have imagined for your wedding day.
We propose different and unique varieties of flowers, from Greece and abroad. The invitations, the wedding crowns, the flower jewels and the "bomponieres (wedding sugar almonds)'', in conjuction with our experience, will colorise one of the most magic moments of your life.